Angler Model "Stealth" $569.00
Here is how mine looked before I put all my gear on it: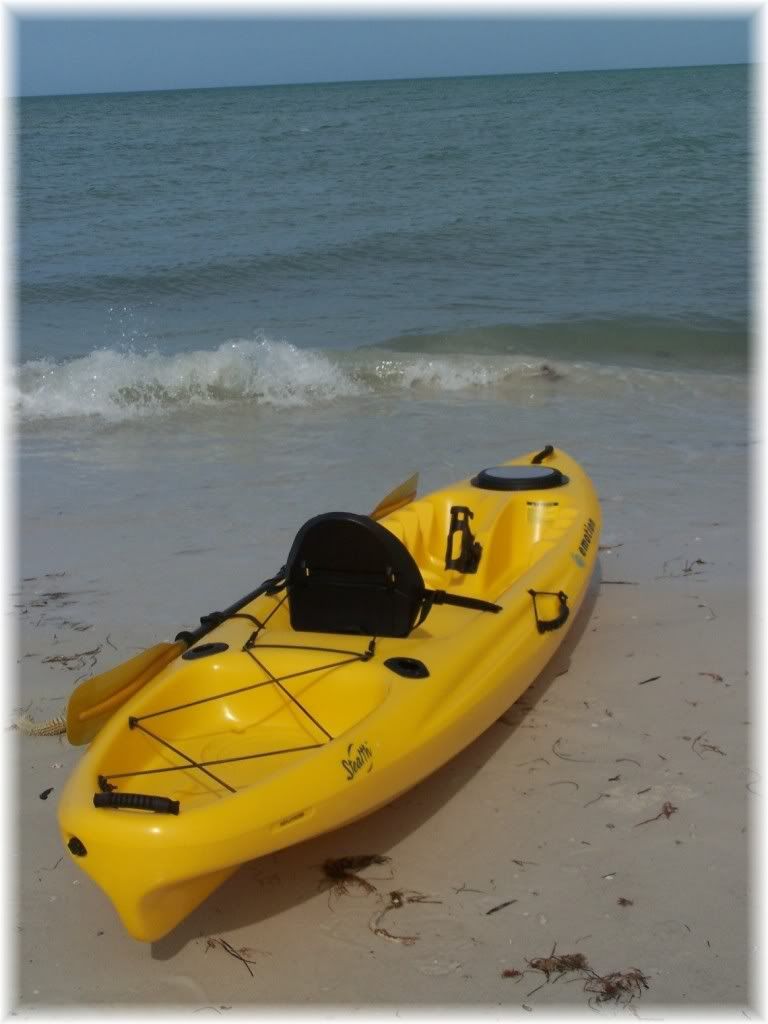 Half the fun was getting there. The Stealth is my shortest boat, and it fit like a hand in a glove in the bed of my Tundra. Throw it in and GO: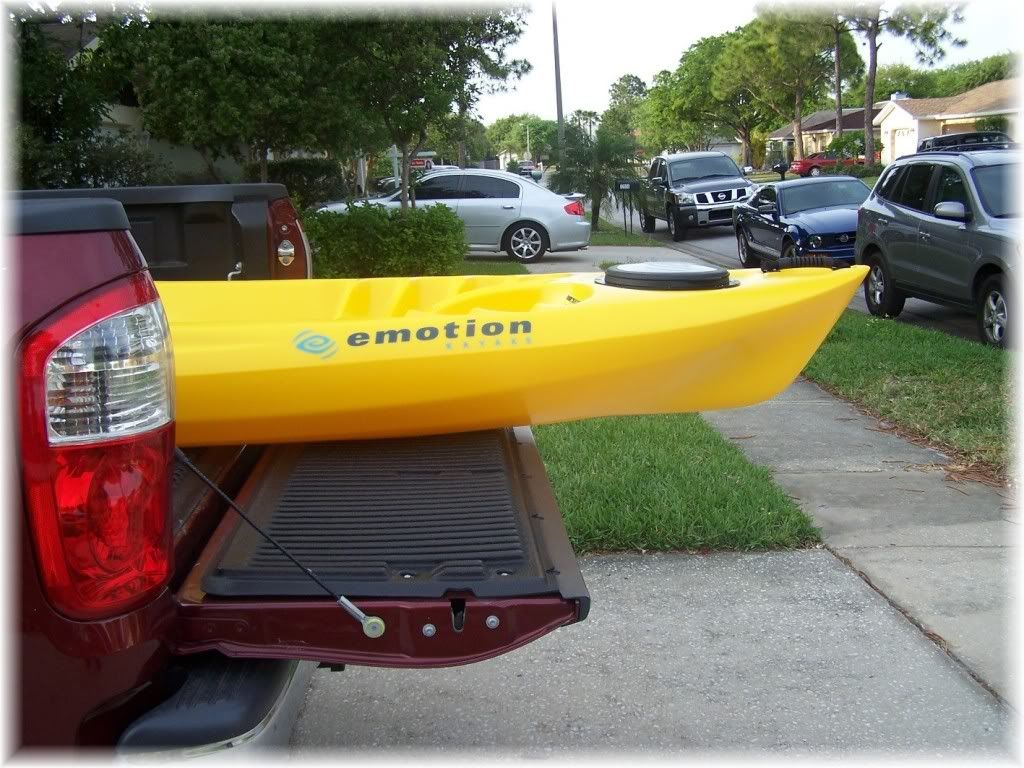 I like to stuff my rods and stake out pole in the hatch while I'm on the road or when I'm paddling to s destination – no problems here:
I modified my crate so standard bungee would secure the load better. I added "J" hooks as shown, then ran the bungee to them from below:
Here are several shots of the boat rigged how I like it: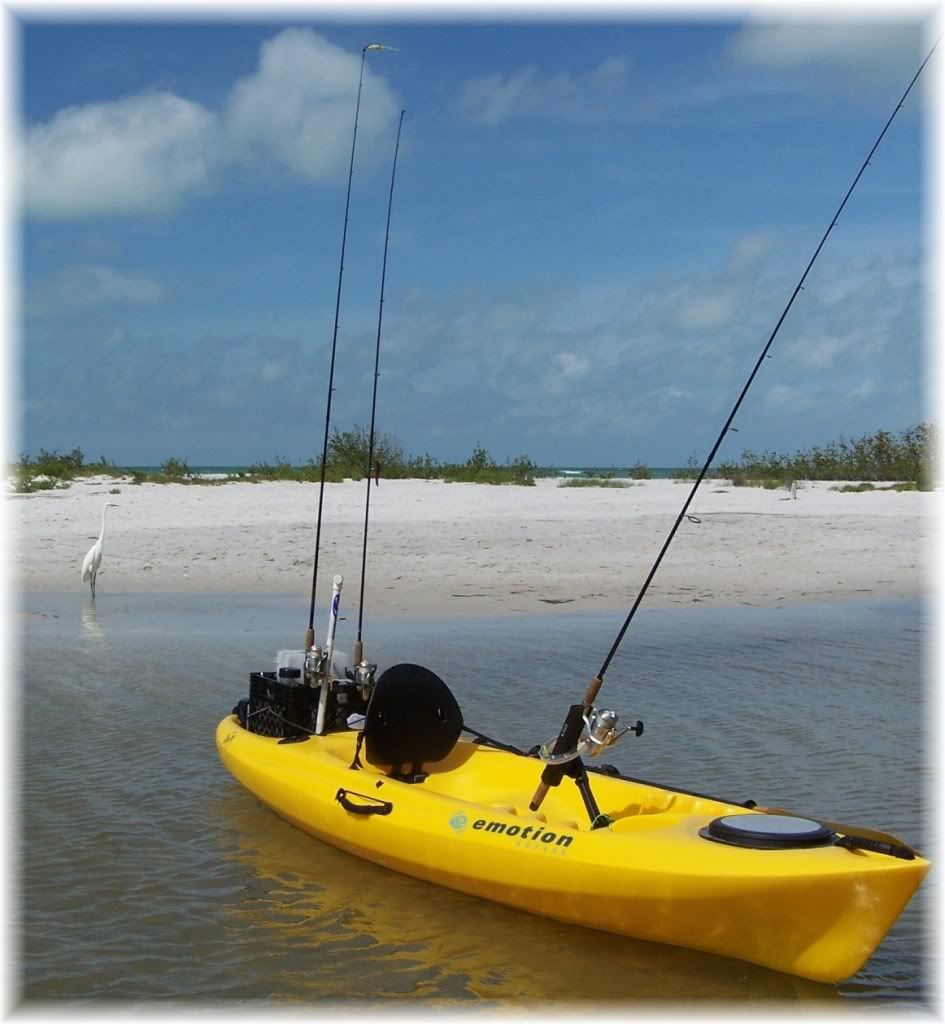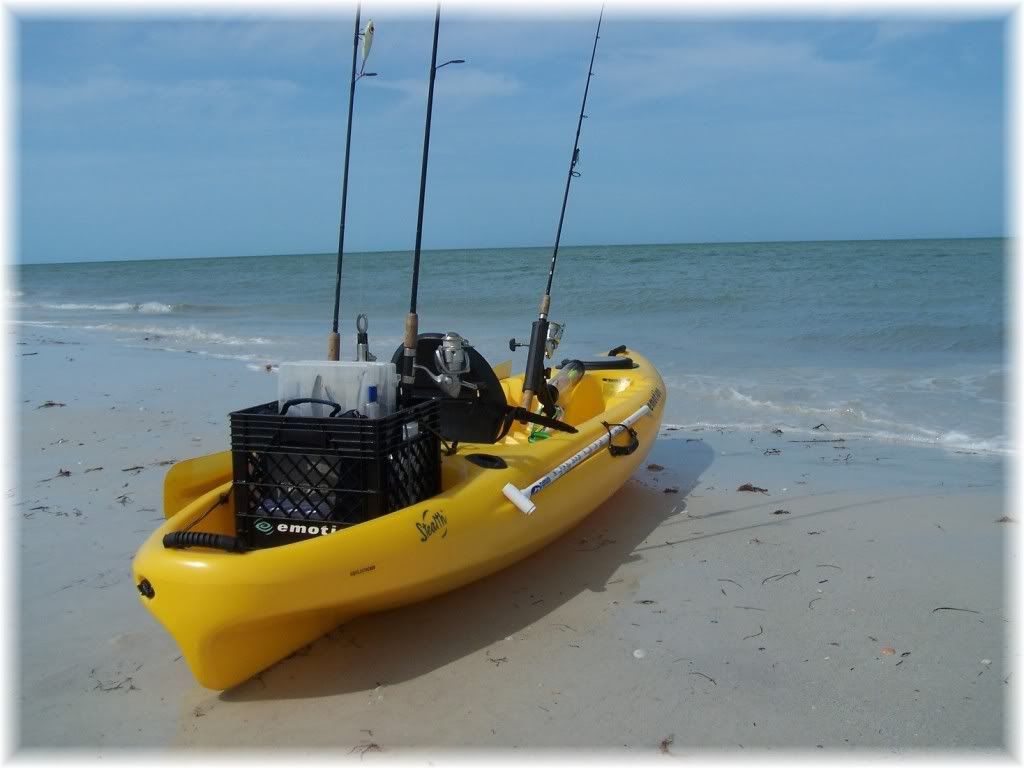 For this particular trip, I had a little shore lunch bagged in a soft sided cooler. I had my wallet/keys/etc in a dry bag in the front hatch. I used the dry box from my Mojo to hold my camera, and placed that behind the seat for easy access: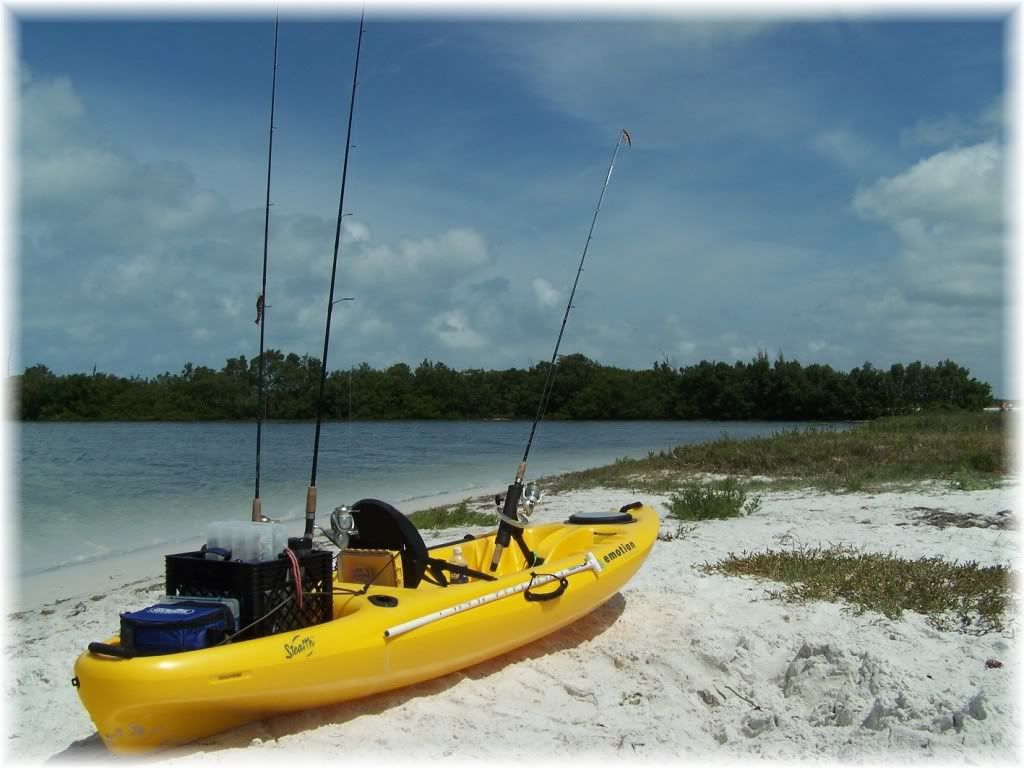 On this occasion, the cooler was on my wife's boat, so I got to take even more tackle:
The console has an indent that works great to hold a tackle tube (with 8 lures). I added an extender for my Scotty rod holder, which puts the rod within easy reach. :
There's always room for …..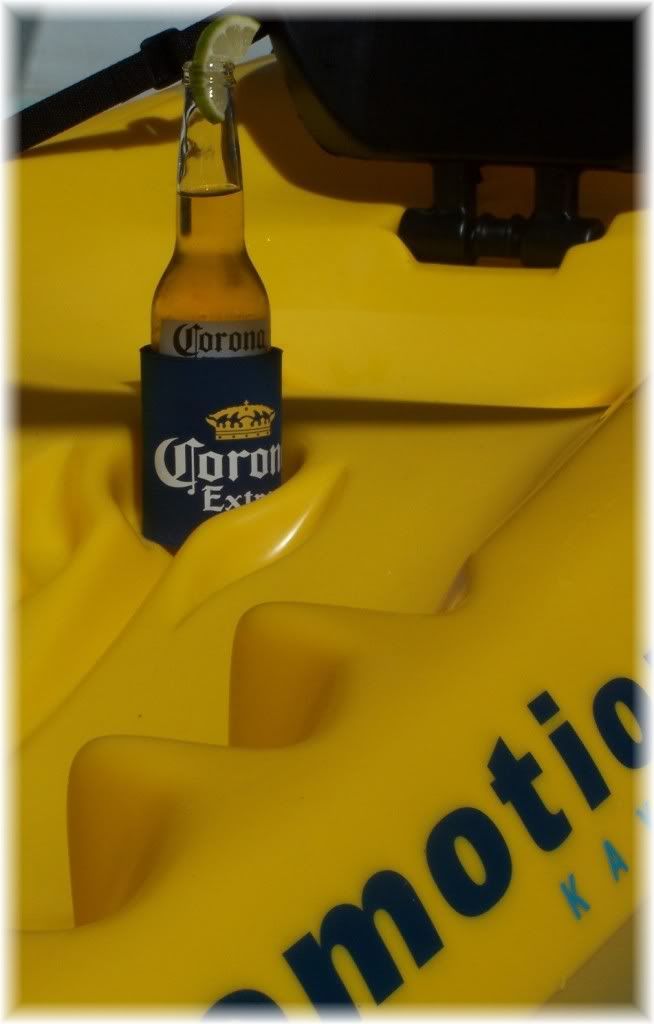 Side view:
HANDLING / TRACKING / PERFORMANCE
Since this boat is only 10' 3", of course it turns easily. I quickly found out that if I really tried to dig in to my paddle stroke that the boat would turn easily then as well. That was remedied by a shorter stroke, with less force. The Stealth then tracked as well as my longer boats. Large boat wakes were handled easily. No worries concerning stability either. It's just wide enough to make you feel confident but still narrow enough to let you keep some degree of performance.
SPEED
Once I shortened that paddle stroke, I was able to keep up with my wife in her Exhilarator. That means it's got decent speed to be a short boat.
COMFORT
To me, this is one area where the boat really shines. And that is due to the rigid back rest. With my other boats, I adjust the seat so that I get every bit of lumbar support I can, and it's never enough. With this seat, I get plenty of that type of support. But, at the same time, it doesn't feel "hard" since the backrest is hollow. I can't say enough good things about this back rest. The contouring of the seat area felt great to me, no need for any additional padding. I really did enjoy the foot braces versus adjustable braces.
I weigh in at 235 lbs. Even at that, there was very minimal water that came up through the floor scuppers. No water came in through the seat scuppers.
FISHABILITY
Face it, this is what it's all about, right? The rear rod holders are angled enough to really make trolling easy. I don't troll much, so my rods normally end up in the crate. The stock rod holder up front worked fine, but I'm used to having the Scotty on an extender. The angle at which the Scotty mount is positioned worked great with the extender, because not only does that raise the rod higher, but it also moves it a bit closer to the angler. Sitting "side saddle" is also a must for me. No problems were found in that regard. Having a paddle keeper on each side was a nice feature. Even in moderate chop, there was no hull slap.
OVERALL
This is definitely my "go to" boat in my fleet. All I have to do is grab my paddle, my PFD, a small amount of gear, toss it all in the truck and go.
If you're ever in west central FL, feel free to flag me down and I'll let you take it for a spin.